The Chateau d'Arcangues, a wonderful place surrounded by the golf-course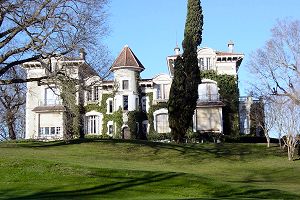 The château d'Arcangues was rebuilt to the original plans in 1900, on the ruins of the former château. The former château was itself rebuilt following the destruction by the spaniards in 1636 during the Thirty Years War.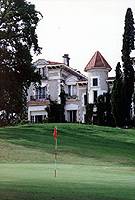 In 1813, the Duke of Wellington made the Chateau d'Arcangues his headquarters, during the battles of the Nive.
In 1940 the german army used the chateau as headquarters for local troops.
Today, the chateau d'Arcangues, has a more peaceful role. Still the home of the Marquis d'Arcangues, the golf course opened in 1991 winds around the chateau.